The Mission of Shri Krishna Educational Society (Regd.) Malout Distt. Muktsar is to establish and run educational, technical and professional institutions for the promotion of education, particularly in the educationally, technically backward area of the state. 
To fulfill the mission and objective, The society has established a Polytechnic at Abohar and the other polytechnic, Abhishek College Near Daulatpura, District Fazilka. The society desires to setup various colleges like ETT, B.Ed, Engineering, PGDCA and Nursing Institute in this backward belt of Malwa in near future.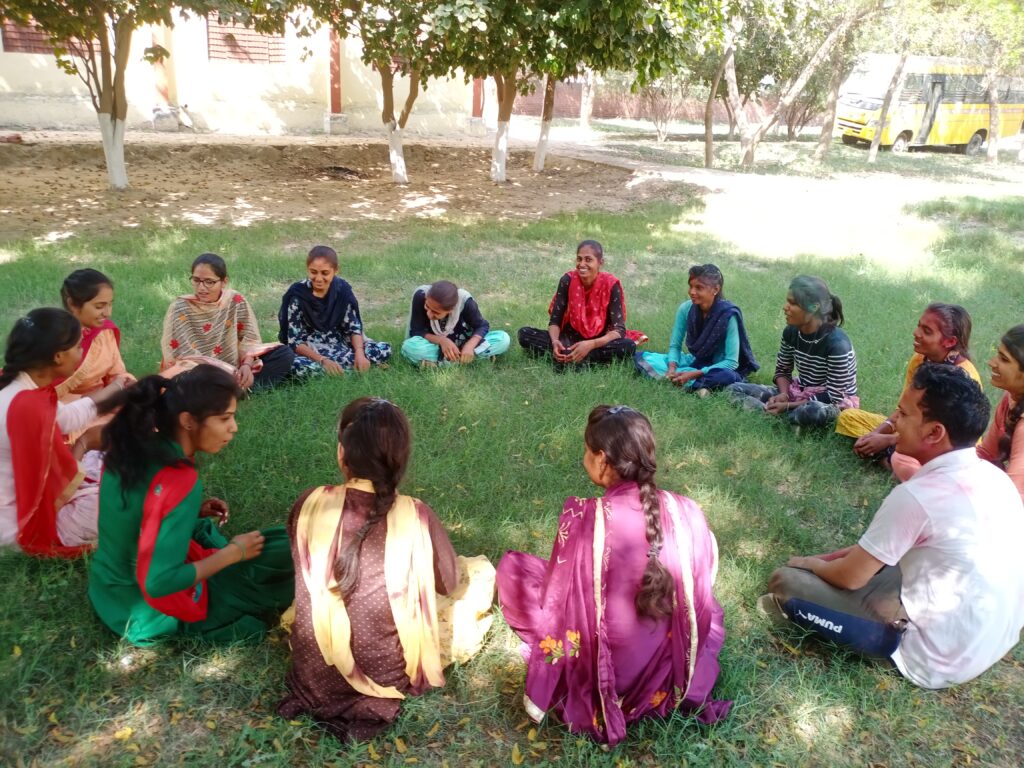 The society's main mission is to impart quality education along with helping the poor students especially the weaker section of the society because the institute at Daulatpura village besides providing excellent education, is proving boon for girl students who otherwise inspite of having craze for the engineering line, had to drop out because of financial implications.
WHO WE ARE
Great visionaries always aim at an all-round enhancement of human personality, believing that each and every individual is an important unit in the total structure of the 'World-society'. It is highly significant to work at the root level to let a tree grow magnificently. Our great beloved and honorable Sh. Madan lal Middha knew that formal education, worldly knowledge and technical modernity without moral values and spiritual awareness cannot make the world an ideal place to live in. He foresaw the dire need of social upliftment along with spiritual enlightenment fully realizing that the two are complementary to each other. He took a keen interest in promoting education.
The Management and information technology revolution that ushered in our country in the early 1990's spread its wings throughout Punjab state except in this region. Resultantly, young students of this area could not kept in pace with the developments in this field. Our great beloved and revered, Sh. Madan Lal Mddha perceived this gap and blessed all of us with the wisdom of starting courses in the field of Computer, Electronics etc so that the youth of this area can develop matchless skills to compete anywhere in the World.
The Management of the college is fully dedicated to the cause of education, environmental awareness, training program, Blood donation camps etc. The nearby students are also being provided one to one counseling for their future. Our prestigious institution has proved that intelligence, diligence and proper guidance can surely produce exemplary results everywhere.
Our Founder
Shri Krishna Educational Society is an all embracing worldwide socio-spiritual charitable organization which preaches the concept of one formless God. Sh. Madan Lal Ji Middha, gaining knowledge from his father and motivation from his family, he dedicated his life for the salvation and welfare of the whole society, always encouraged us to look more deeply at ourselves, turning our attention to the spiritual essence within each being, lending a broader outlook of acceptance and appreciation of the entire mankind. His vision is that a society can be developed on a sustainable basis only if the change is aimed at the welfare of the people. He also says that no issue is big or small; it is the magnitude and impact that makes the issue big Such a perception stimulates us to look beyond material manifestations and differences and makes us more compassionate and forgiving'